This week we have yet again an amazing deal lined up.
If you have a bike shop or a bike repair business, this is YOUR DEAL!
Check out the beautiful FREE  Divi layout pack below.
Add our 50% discount on the starter branding pack to it, and you got yourself an absolute bargain to get your bike (repair) e-commerce online!
Free setup and use of the Divi Bike Layout  pack, for as long as your website package subscription is valid.
Free WooCommerce setup, including sample categories and sample products.
50% Discount on a custom designed logo and setup on your website
50% Discount on a brand pack and integration in your website
All payable in affordble month to month terms
No close-in
The Free Divi Bike (Repair)  Shop Layout pack 
Key Features:
This amazing Divi Bike (Repair) Shop Layout pack really offers  everything you need to get youra bik shop or bike repair business online. Bold colors,  strong fonts  and a balanced whit space ration  make the images and text stand out.
The bold font choice for the headers is a perfect fit for the bike industry.
Add to that the free custom icons, and you are set to showcasie your bike shop or bike repair services.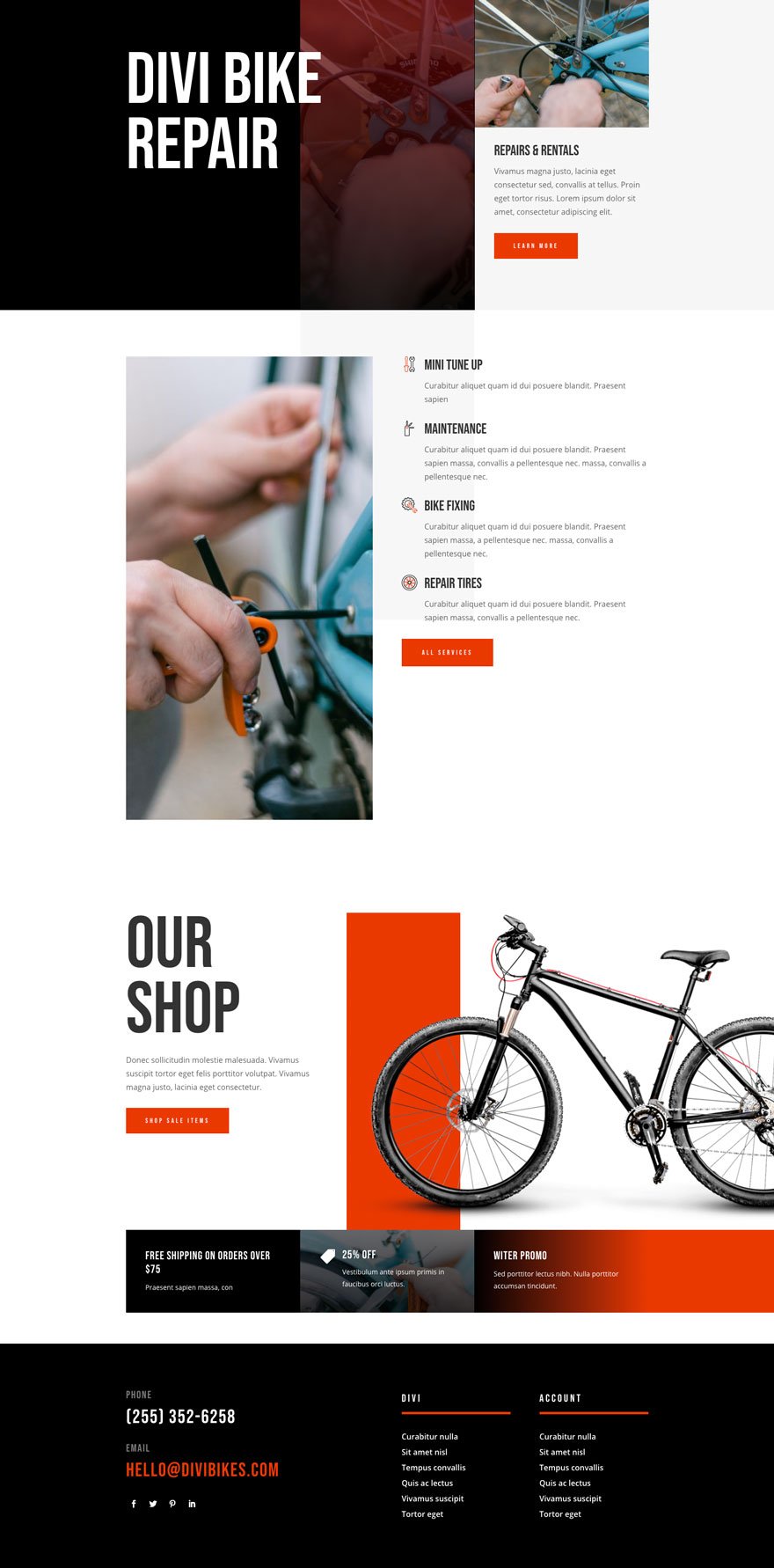 Bike Repair Business/Bike Shop Layout Pack - Home Page Design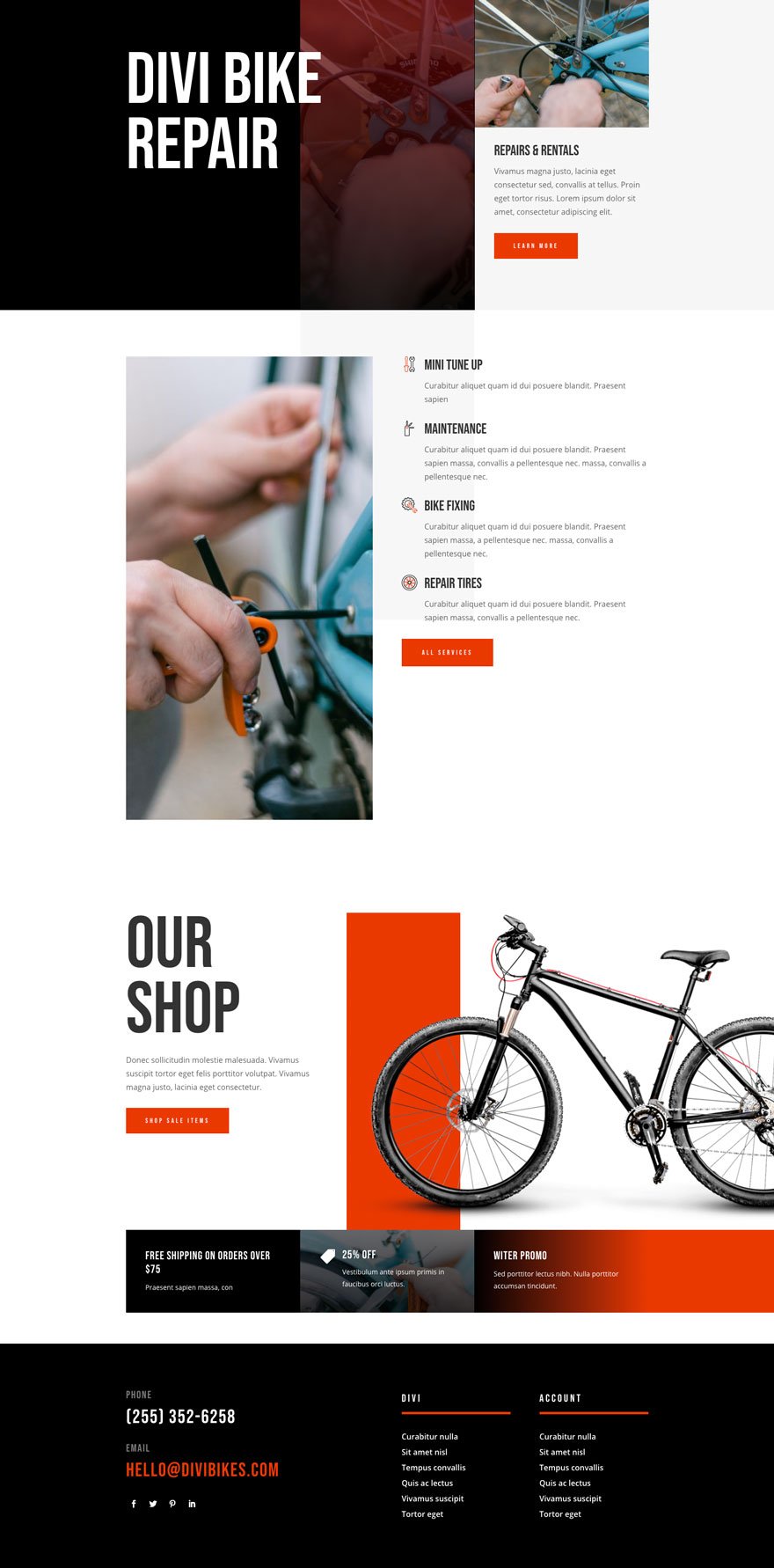 Bike Repair Business/Bike Shop Layout Pack - Shop Page Design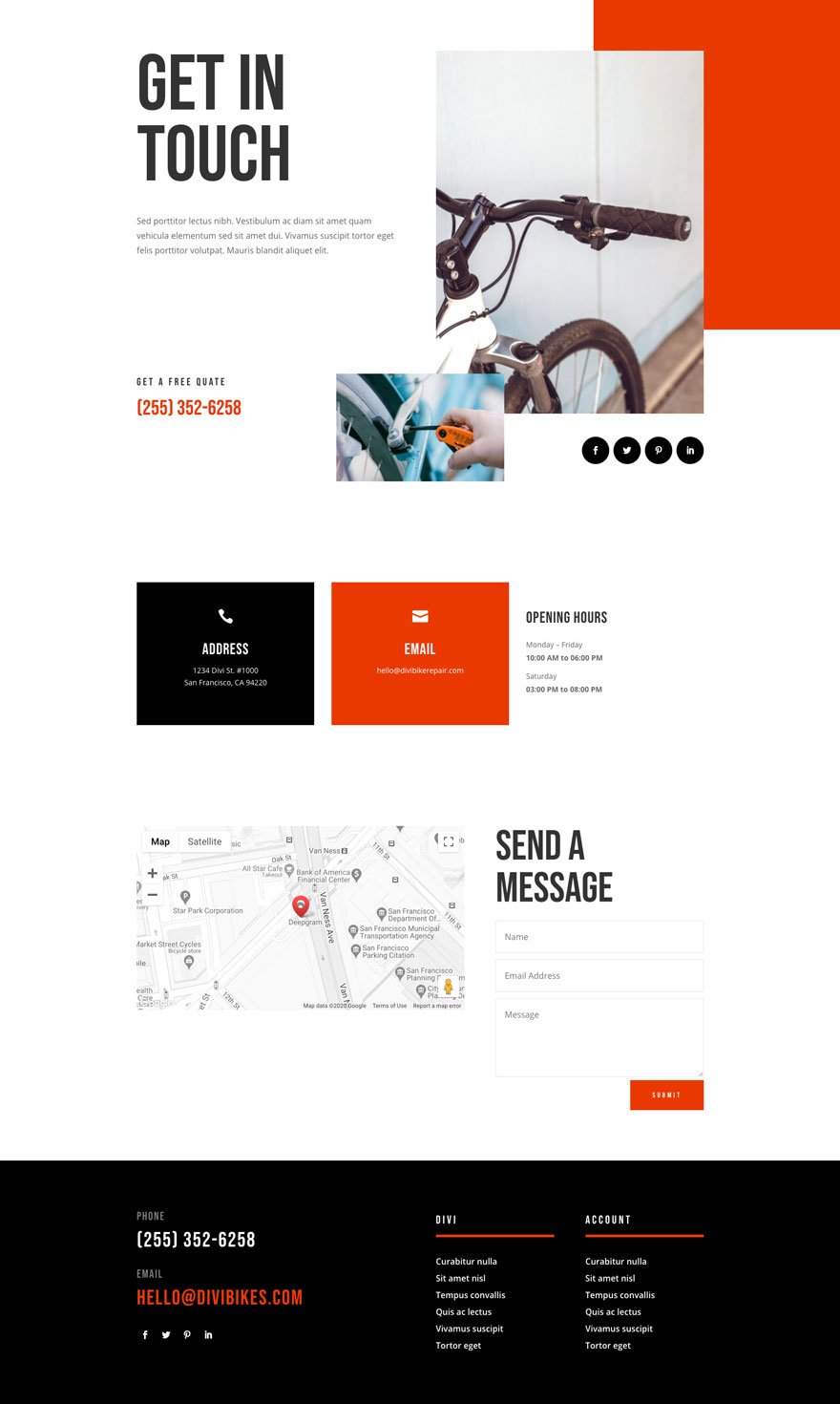 Bike Repair Business/Bike Shop Layout Pack - Contact Page Design

Bike Repair Business/Bike Shop Layout Pack - Landing Page Design
Bike Repair Business/Bike Shop Layout Pack - Service Detail Page Design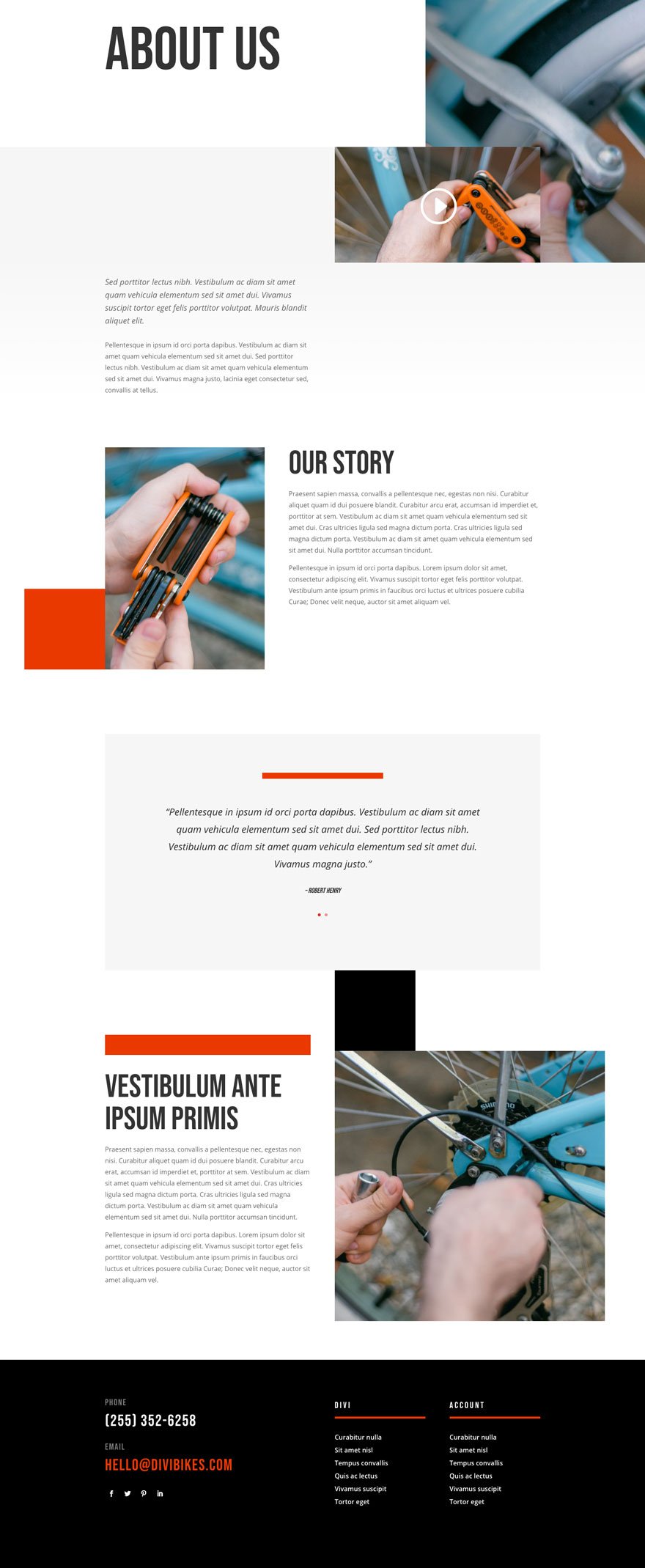 Bike Repair Business/Bike Shop Layout Pack - About Page Design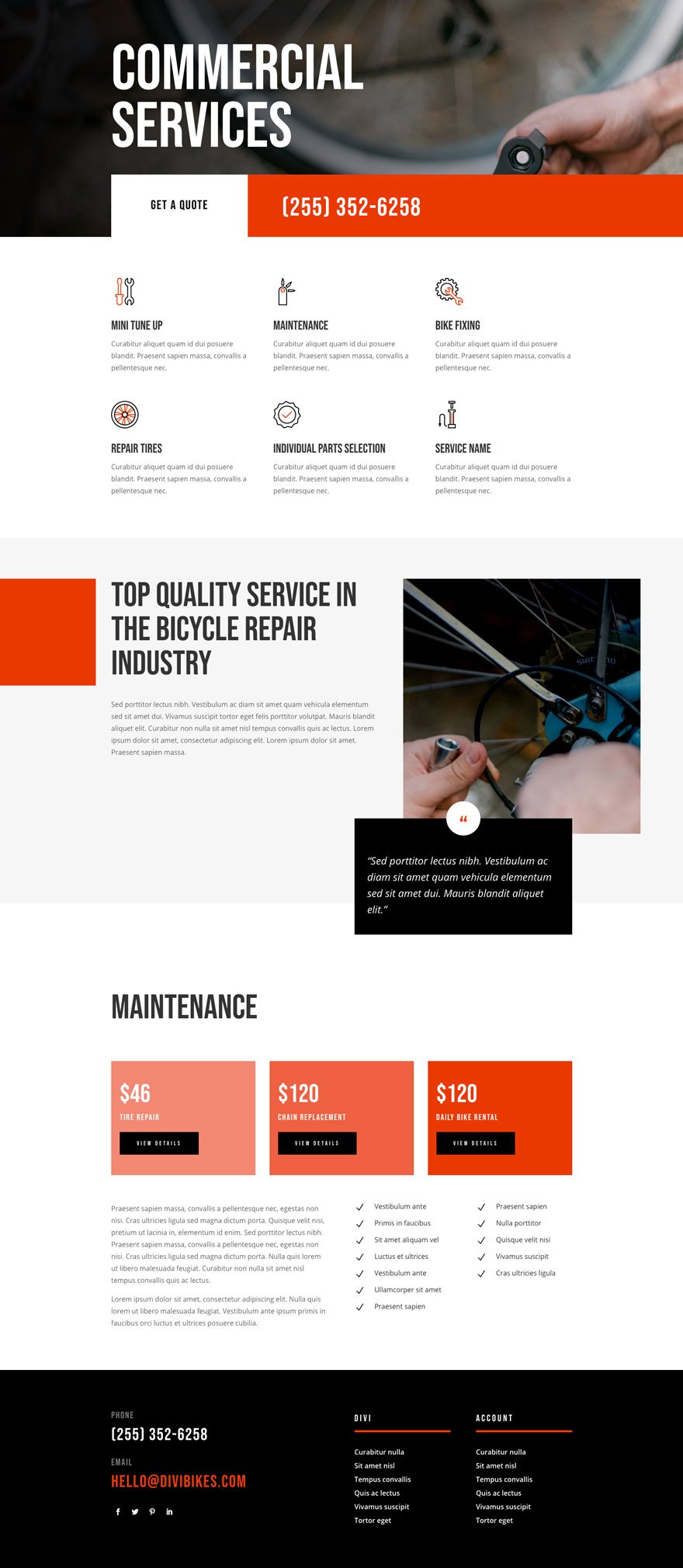 Bike Repair Business/Bike Shop Layout Pack - Services Overview Page Design